Coral Baja
Vacation Rental Property
PH603 For Sale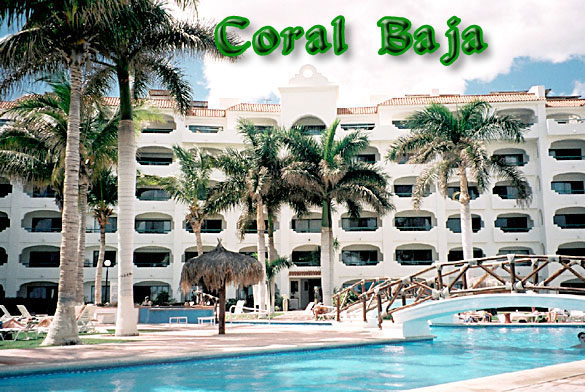 | | |
| --- | --- |
| Building 2 & 3 | Building 2 & 3 |
| Entrance & Stores | Building 4 |
| Entrance & Tennis Court | Tennis Court |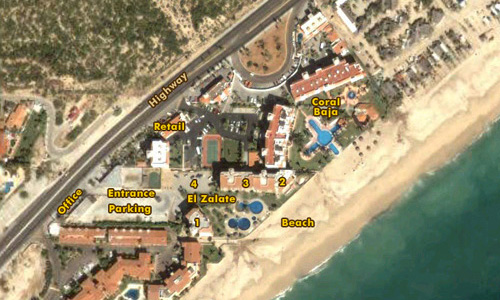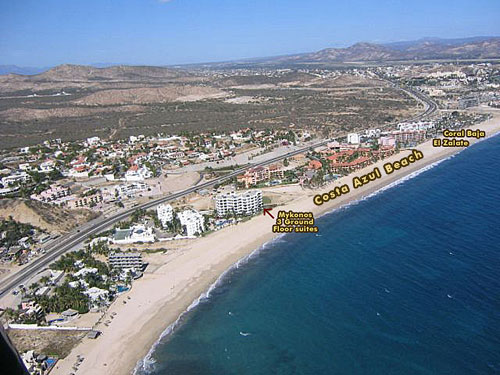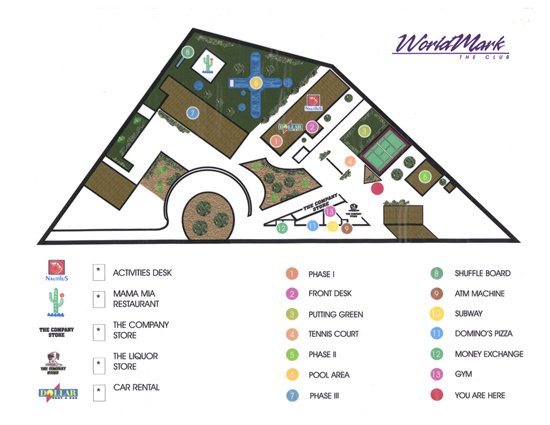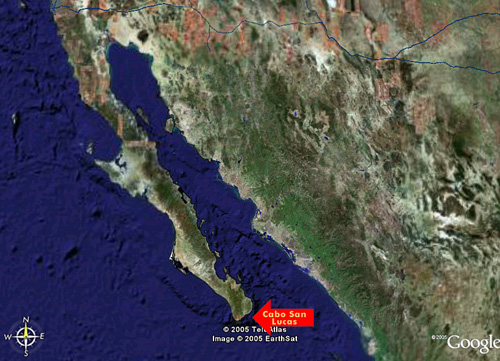 Coral Baja


Coral Baja Entry Area



Coral Baja
Tennis Court




Coral Baja - Beach


Coral Baja -
Beach & Pool


Coral Baja - Front Entrance


Coral Baja -
Building 2& 3


Coral Baja - Front Entrance


Coral Baja -
Parking Area


Exterior Hallway




Coral Baja Pool Viewed From Balcony


Complex Entrance & Townhouses






Pool Side Grassy Area


Hotel Pool at Night


Pool Side of Coral Baja


The Arches




The Arches




Lover's Beach


Lover's Beach


Waterfront Restaurant


Restaurant




Restaurant




Restaurant




| The Villas | Additional Pictures | Emergency Numbers |
| Local Interests | Location Maps | Airline Schedule | Fishing |
| Golfing | Restaurants | Real Estate News | Link To Gringo Gazette |
| Information on Mexico's Top Tourist Destinations |

Newspaper Articles

Rental Info
El Zalate - Suite For Rent Next Door
#402 (Tower 4)- Luxurious 1400 sf 2 bed, 2 bath condo near San Jose Del Cabo - KM 29.5 Rental rate $265/nite


Call Les Twarog For More Information: 604-671-7000
Or e-mail: [email protected] For Your Requested Time
---
TELEPHONE DIALING INSTRUCTIONS
To Call Mexico From the US or Canada
To call land lines, dial 011-52 and then the # (example, 011-52-624-172-6431)
To call cell phones, dial 011-52-1 and then the # (example) 011-521-624-166-6887
If calling a US number that is located in Mexico, dial 1 and then the full number, including area code (example, 1-213-555-5555)
These dialing instructions apply if you are calling from the US or Canada to Mexico, using a telephone with a US or Canada number, whether it is a land line, cell phone or Internet phone.
CALLING FROM MEXICO - Locally & back home
To call from Mexico to a US or Canada land line or cell number, you must dial 001-778-786-8739. Please note; if you are using your Canada or US cell phone, the costs are approx $3.50 per minute.
To call from a local land line to a local cell (example) 044-624-166-6887 This is considered a long distance call. You will be charged 50 cents per minute for this type of call. We will charge your account. Please refrain from making these type of calls from the land line.
To call from a local cell phone to a local land line number, just dial the local seven diget # 172-6431 – the cost is about 30 cents per minute
To call from a local cell phone to another local cell phone dial 044-624-166-6887, the cost is 30 cents per minute.
To call from a local land line to another local land line just dial the seven diget #. The cost is free & included in your suite rental.
Note: If you plan to be in Mexico for some time, a suggestion is to pick up a local cell phone from "Telcel" the local carrier. You can pick up a cheap phone for $50 including 200 minutes of air time. You can buy additional minutes at most grocery stores. They cost approx 30 cents per minute and you can buy them in $20, $30 & $50 denominations. The bonus is that all incoming calls on that cell are FREE - the caller pays for the call. Outgoing calls cost 30 cents. To call Canada or US from the cell is about $1 Dollar per minute but still a lot cheaper than using your US or Canadian phone at $2.50 per minute. Please note, when calling a Mexican cell phone from the US or Canada, there is the normal long distance charge + a "Mexican sur charge" for the cell call. This additional sur charge is usually around 30 cents per minute & would be charged to your home account on top of the long distance charge.
---
Compliments of VancouverFloorPlans.com
1428 W 7th Avenue Vancouver, BC
V6H 1C1, CANADA
604-671-7000 (Office)
604-688-8000 (Fax)
Email: [email protected]

Copyright © 2002 to Present VancouverFloorPlans.com 604-671-7000. All rights reserved.

Disclaimer
E/O - The enclosed information, while deemed to be correct, is not guaranteed. All information including floor plans, floor plates, strata plans, maps & suite numbers are gathered from many different sources and are deemed to be accurate as possible but not guaranteed. The Webmaster and VancouverFloorPlans.com are not held liable for any errors or omissions in this info sheet. The reader of this material to verify the accuracy of the content.

Web site designed and maintained by Three Sisters Web Studio