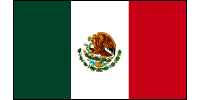 La Paz, which is the capital of Baja California Sur, was founded in 1535 by Heman Cortez an explorer and conqueror. It was first named "Puerto Santa Cruz" (port of the Holy Cross) but later Captain Sabastian Vizcaino referred to this beautHul bay as La Paz (the peace) which ended up becoming its officiat name. However, it was the legendary Padre Kino, a royal astronomer, who first set down a small fortliere in 1638.

La Paz boasts of a very long summer (at least 8 months)with temperatures of often over 100F and mild winters of around 75F. Beyond that, La Paz offers visitors a prime slice of Mexico where the customs and tradi- tions still prevail. It is considered one of the most desirable places to either visit, or live, in Mexico because it continues to stand up to its name, "the peace".

There is much to enjoy here such as walking along the Malecom (water front) and watching one of the incomparaqble sunsets; savoring the locally made ice-cream consisting of fresh fruit; taking a short drive, out to one of the six main beaches; or even taking the day off to visit Isia Espritu Santo (Holy Ghost lsland) by boat.

When it comes to water sports, you name it, and La Paz has it: sailing, diving, kayaking, snorkeling and unbelievable sport fishing. All you have to do to be a part of all this is just be here.

Main Beaches

Coromuel: 5 km. (3.1 miles) from La Paz with parking available.

Tesoro: 14 km (8.9 miles) from La Paz A family beach with shallow water for small children.

PICHILINGUE: 19 km. (10.5 miles) from La Paz. Close to ferry terminal and ideal for camping. Restaurant, bar, parking and restrooms available.

BALAHDRA: 27 km. (16 miles) from La Paz. Camping possible but no public facilities available. Known for its famous "Hongo" (mushroom).

EL TECOLOTE: 29 km. (18,miles) from La Paz. Restaurant, Restrooms, parking and water sport equipment <rental) available.

EL COYOTE: 27 km. (miles) from La Paz 2km. from El Tecolote. Camping possible but no facilities available.

Things to do:
There are two main cinemas, one downtown on Revolucion and one on Isabel la Catolica, where you can see the latest movies in English (with Spanish subtitles).

To learn a little more about the culture of Baja California Sur, El Museo Regional De Antropologeo y Historia (the Regional Museum of Anthroplolty and History) which is located on 5 de Mayo y Altamirano, offers an interesting display of artifacts dating back centuries.

Elteatro de la Cuidad ( the City Theatre) on Navarro street between altamirano and Heroes de Independencia, presents plays in Spanish and occasional concerts throughout the year.

If you want to see some antique looms still at work, visit "Los Telares" which is just down Abasolo street going towards the airport. You can even buy some of their wares, blankets, table clothes and wall hangings, made right there.

The nice thing about La Paz is that there is no rush to do anything. You are there to relax and enjoy your holiday.

Where to Eat La Paz offers a variety of restaurants, and taco stands which will not disappoint you. You can satisfy your cravings for anything from Chinese, Japanese, French, Italian, American and, of course, Mexican food in this fair city.

If you want to eat some of the best fishtacos in town, try Hermanos Gonzalez right across from La Perta de La Paz department store, or Clarita which is right outside the main bus terminal on Jalisco street.

What About The Drinking water?

The hotels, restaurants and bars all provide purified drinking water and ice cubes. Bottled water is clean and sage and readily available at all grocery stores. Coral Baja has their own water purification systems that runs through all the taps.

Money Exchange

The Mexican peso fluctuates up and down depending on the world market. In the test few years it has floated between 9 and 10 pesos to the American dollar. When changing money in a bank, remember that you can only do a currency exchange up until 11:00 a.m. Otherwise you'll have to change your money at a money exchange booth which are open most of the day.

THE EXPLORER'S REVIEW OF LOS CABOS BEST OUTDOOR ADVENTURES
CABO PULMO LIVE CORAL RESERVE
Definitely the most amazing place to scuba dive and snorkel in Southern Baja. The abundance and variety of ocean life is outstanding. Kayaking the shoreline from Cabo Pulmo Bay to Los Frailes Bay is an accessible adventure for anyone with a couragious heart. Cabo Pulmo is simply best defined by its wonderful treasuresL LIVE CORAL REEF, SEA LIONS, MANTA RAYS, COLORFUL REEF FISH, UNIQUE GEOLOGIC FORMATIONS, PEACE AND SOLITUDE..
Don't miss this paradise on earth.!!
BAJA'S EPIC SURF BREAKS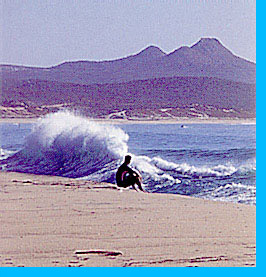 With constant swells breaking year round either on the Pacific side or on the Sea of Cortez, Los Cabos offers surf riders the magic of catching the ultimate curlsl! From body surfing, boogie boarding, surf kayaking, long boarding iand the more extreme shortboard surfing, Baja provides it alill With so many options of breaks and ways of surfing waves, the time has come for you to join in the thrflis! Newcomers should definitely try out Acapuiquito (also known as Old Man's, I wonder why?) or Pescaditos, both on CostaAzut's shore ttne, as well as Cerritos Beach on the pacific and El Tule on km. 16 of the tourist corredor. Check locally for Sailing and Camping Surf Safaris. Surf lessons are available for rookies.

SANTA-MARIA BAY AND CHILENO REEF
How lucky are we? Right smack in the middle of Los Cabos one can experience a formidable kayak and snorkel adventure only a few miles from most resorts and hotels. The journey is from Santa Maria Bay to Chfleno Reef. It is about a one hour kayak trip and the shoreime Is beautiful. After the trek, one is rewarded by a refreshing snorkeling session at pristine Chileno Reef. A great adventure right in our
backyard!
DESERT PARK'S ATV'S AND BOULDER RAPPEL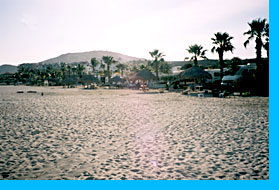 Wow!! I can't believe one can experience so much fun and adventure before lunchtime! Desert Park is located in Cabo Real and it is made up a series of desert trails that wind through majestic Baja desert. Hidden at the end of one of the the dry arroyos you will encounter a huge baja boulder where you may tingle your guts by rappelling all the way down. The view of the Sea of Cortez atop this boulder is just
incredible! Do something memorable, do this!!!
SAN JOSE'S ESTUARY AND BIRD SANCTUARY
To forget absolutely about everything and just enjoy life, one should reward themselves with an unforgettable outing in this paradise. Just 5 minutes from downtown San Jose, the estuary's peaceful water channels are an idyllic place to enjoy a relaxed kayak ride where you will witness exotic birds and picturesque skies.
Sunrise and sunset are the best times.
NATURE WALKS AND HIKES
Just a few miles inland from the Oasis town of Santiago, explore the winding canyons at the base of the amazing Sierra de La Laguna. Within these canyons rise incredible rock formations where natural water pools delight explorers' dreams. To be discovered are fossil, and vast wildlife that will leave lasting memories on the lucky few who venture out there!!