4388, 4398 Buchanan St.
&
4380 Halifax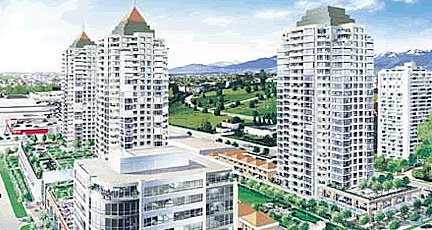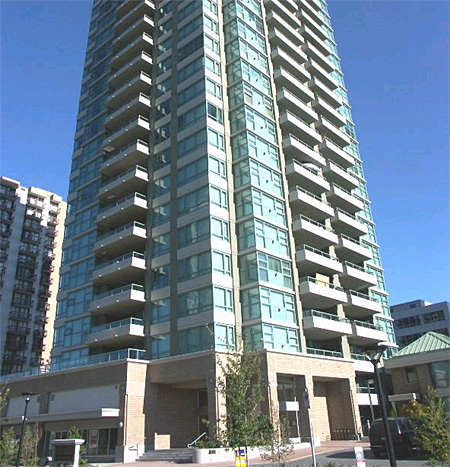 4380 Halifax

| | |
| --- | --- |
| 4388 Buchanan | 4398 Buchanan |

Come home to a dynamic urban lifestyle in a beautifully landscaped setting. The Buchanan's excellent location affords you easy access to every possible convenience. Not only are there many shops and services within Madison Centre. Brentwood Mall is only two blocks away. Everything you need and want. All within easy reach. The new SkyTrain Millenium Line will get you where you need to go, quickly and easily. The 21 km line adds 13 new stations and intersects the existing line at two points – Broadway/Commercial Station in Vancouver and Columbia Station in New Westminster. You're also right on the bus route. And driving's easy too, with direct access to major highways and arterial routes to all Lower Mainland municipalities. The Buchanan features outstanding amenities. Begin with a brisk workout at your own fully-equipped exercise room. Afterwards, your reward is a visit to the exclusive on-site spa, which includes a hot tub, sauna and steam room. Shower up at the convenient men's and women's change rooms and you're set to go. Soak up the sun on the third floor patio. Revel in the beauty of the professionally landscaped garden. Or get organized for a get-together, the Buchanan's social lounge is at your disposal. The units are decorated with maple kitchen cabinetry and slab granite counter tops. Gas fireplaces with granite tile hearth, granite slab mantle and natural wood accents. Tiled entry halls, kitchens and bathrooms.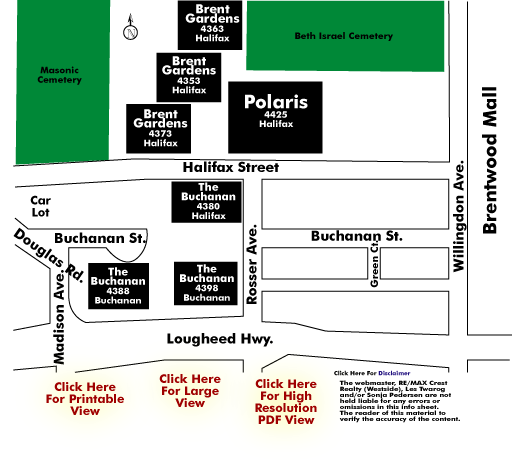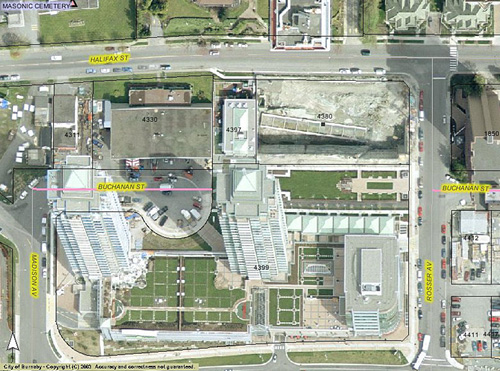 | Floor Plan For 2501 4388 Buchanan |
| Listings For 4388 Buchanan | Listings For 4398 Buchanan | Listings For 4380 Halifax |
| 4388 Buchanan at Skyscrapers.com | 4398 Buchanan at Skyscrapers.com |
| 4380 Halifax at Skyscrapers.com |
| View The Buchanan Brochure |

E-mail Les' Team

Include BUILDING NAME/ADDRESS, and any additional info necessary.


Sonja Pedersen
RE/MAX Crest Realty (Macdonald)
3215 Macdonald Street,
Vancouver, B.C. Canada V6T 2N2
Office: 604-805-1283
Fax: 604-688-8000
E-mail: Sonja



Les Twarog
RE/MAX Crest Realty (Westside)
#2 - 1012 Beach,
Vancouver, B.C., Canada V6E 1T7
Office: 604-671-7000
Fax: 604-688-8000
E-mail: Les

Copyright © 2001 Les Twarog. All rights reserved.

Disclaimer
E/O - The enclosed information, while deemed to be correct, is not guaranteed. All information including floor plans, floor plates, strata plans, maps & suite numbers are gathered from many different sources and are deemed to be accurate as possible but not guaranteed. The Webmaster / REMAX Crest Realty (Westside-Beach) & RE/MAX Crest Realty (Westside-Macdonald) / Les Twarog are not held liable for any errors or omissions in this info sheet. The reader of this material to verify the accuracy of the content.

Web site designed and maintained by Three Sisters Web Studio